Welcome to participate in the Annual Summer Convention!
Dear friends, participants of these conventions, from near and far.
It's a pleasure to welcome you all again to The Summer Conventions in Larsmo. The theme for this Conventions is "Behold the Lamb of God".
During these days we can lift our sights from all our sorrows and concerns in our daily life, up to the Lamb of God, praying that the Lord Jesus Christ would become known and acknowledged, as a redeemer of our sins and as our shepherd.
All sermons during these days will be translated into English. You can follow the English translation by using the headphones found in the tent by the organs, or via YouTube: listen here.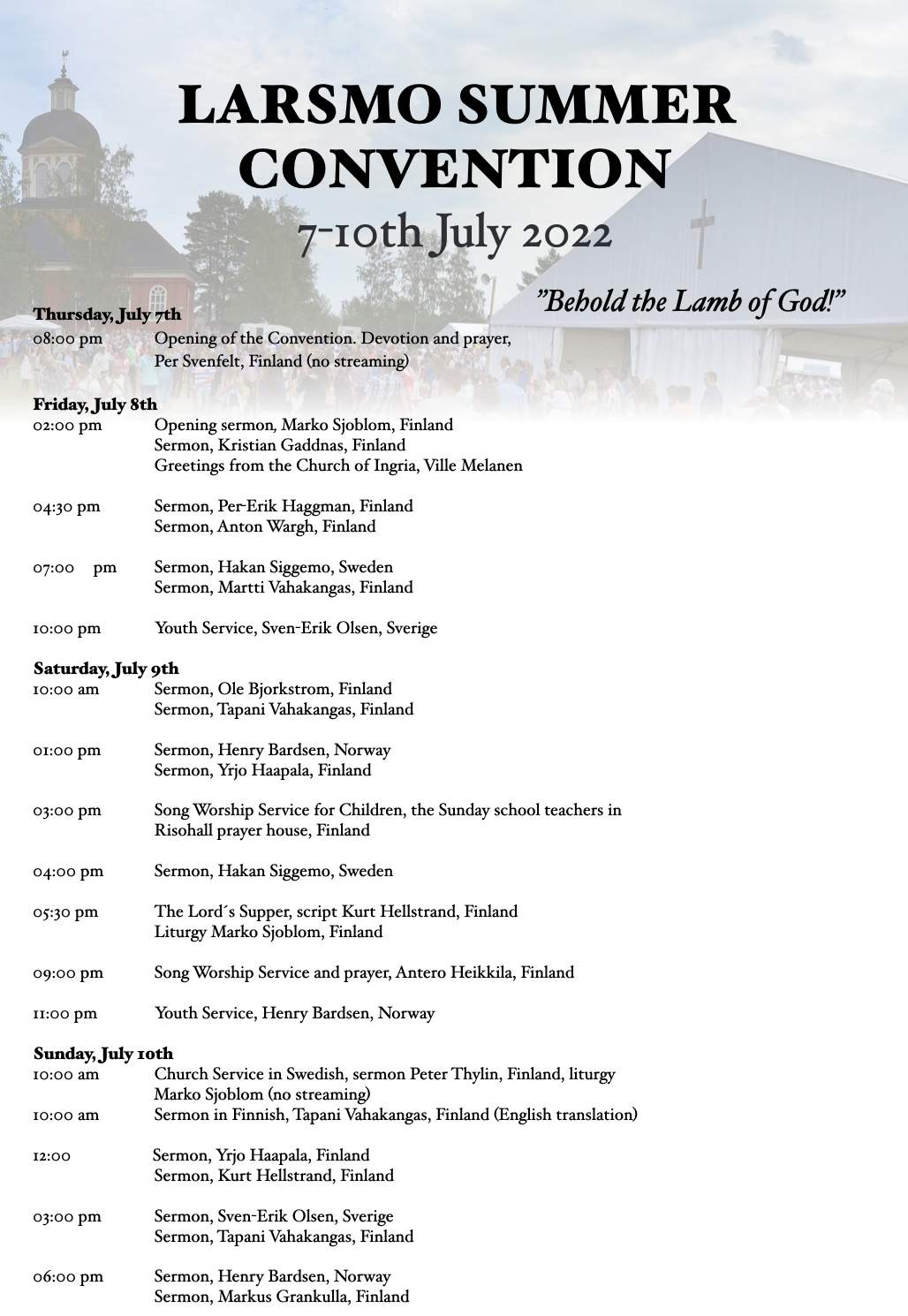 For more information about the Convention, click here: (Finnish / Swedish)